Pamela E. Pierson, JD

For forty years Pamela E. Pierson practiced law specializing in family law with an emphasis in complex child custody work. She received numerous honors and awards including being named a Northern California Super Lawyer from 2005 to present, a Best Lawyer in America from 1987 to present and the 2014 Northern California American Academy of Matrimonial Lawyers Fellow of the year. Pam served on the Kids' Turn board of directors, was a founder of Rally Family Visitation Services, and currently sits on the Board of the Charlotte Maxwell Clinic, an integrative cancer care clinic for low-income women.
Hon. Marjorie Slabach (ret.)
Marjorie Slabach, JD, is a Certified Family Law Specialist and retired San Francisco Superior Court Commissioner in the Unified Family Court.  She is now a Private Judge focusing on case management and settlement conferences, although she has also heard trials where necessary.  Prior to her tenure on the bench she worked with teenagers as an English teacher for many years.  She then chose to become a lawyer to represent parents and children.
Marge is a frequent lecturer and panel member educating attorneys and judges in the area of family law.  She is a former board member of the California Chapter of the Association of Family Court Conciliation where she headed a task force to explore alternative models for serving families in the court system.  She is a past President of the Board of Directors of the non-profit agency Overcoming Barriers, an education and service program that intervenes with high conflict families where a child is at risk of losing a relationship with a parent.  She was named the 2010 Judicial Officer of the Year by the Family Law Section of the State Bar of California, the 2008 Judicial Officer of the Year by the Northern California Chapter of the AAML, the 2013 recipient of the Association of Certified Family Law Specialists Outstanding Service to Family Law Award, the AFCC-CA 2018 Drown Award, and the 2018 C. Rick Chamberlin Award from the AAML NorCal.
Jeff Abadie CFP
As a Senior Wealth Manager at Sandhill Global Advisors, Jeff works with clients and attorneys who are drafting prenuptial agreements and marriage settlement agreements to provide financial analysis and planning. He works closely with clients and attorneys to provide spousal support analysis and community property division planning.
In addition, he manages the relationships of high net worth clients by providing portfolio management and financial planning services. Included in the ongoing relationship management is cash flow analysis for retirement needs, charitable giving and planning for education funding. Jeff also provides risk assessment and global planning around concentrated stock holdings and 10b5-1 plans.
Over the last decade Jeff has served as the President of Kids' Turn and as a member of the executive cabinet for the San Francisco Child Abuse Prevention Center. After serving in the US Navy from 1992 to 1996, he earned a BS in Financial Services from San Diego State University. Jeff is a CERTIFIED FINANCIAL PLANNER™ practitioner and is a member of the Financial Planning Association (FPA).
Leslie Drozd, PhD
Dr. Drozd is a licensed psychologist and marriage, family, and child therapist and works clinically with families in the various stages of divorce including coparenting therapy, family therapy, reintegration therapy, and parent coordination.
She has been a child custody evaluator for over 25 years, trains other evaluators, serves as a consultant to attorneys, and as a testifying expert in family law matters. She helped write the Association of Family Conciliation Courts Model Standards for conducting child custody evaluations (2006) and guidelines for parenting plan evaluations involving allegations of domestic violence (2016). She has written a myriad of peer-reviewed articles including Is It Abuse, Alienation, and/or Estrangement (2004) and one due to be released next month in Family Court Review, Adaptive and Maladaptive Gatekeeping Behaviors and Attitudes: Implications for Child Outcomes After Separation and Divorce (2017).
Dr. Drozd was the founding editor of the peer-reviewed international Journal of Child Custody (2004-2013), is currently on the editorial board of FCR, has co-edited books on relocation, psychological testing, and child sexual abuse, and has written chapters on domestic violence, treatment of trauma, alienation, step-up parenting plans, and family therapy with families in which a child resists or refuses contact including a Professional Resource Press Book, Parenting Plan & Child Custody Evaluations: Using Decision Trees to Increase Evaluator Competence & Avoid Preventable Errors (2013) and Oxford University Press books, Parenting Evaluations: Applied Research for Family Court (2012 & 2016). She received the Association of Family and Conciliation Court's John E. Van Duzer distinguished service award in 2013.
Jennifer Joseph, JD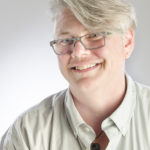 Jennifer Joseph works with families to develop child-centered solutions to custody and parenting time issues through a variety of Alternative Dispute Resolution (ADR) processes.  Ms. Joseph's background as an attorney and former Guardian ad Litem give her broad experience and perspective as she helps parents solve problems by keeping the focus on the best interests
of the children.
Ms. Joseph graduated from the University of Minnesota Law School, and has been in private practice since 2004.  She served as a Guardian ad Litem in the First Judicial District from 2005-2010.  In 2006, she completed mediation training, and is a Qualified Neutral under Rule 114 of the Supreme Court.  Ms. Joseph is an active member of both the local and national chapters of the Association of Family and Conciliation Courts (AFCC, and AFCC-MN), and served on the Board of Directors of the Minnesota Association of Custody Resolution Specialists.
John A. Moran, PhD
John A. Moran, Ph.D., is Past President of the Arizona chapter of the Association of Family and Conciliation Courts. Dr. Moran earned his undergraduate degree at the University of Notre Dame and a Ph.D. in Clinical Psychology from the University of Maryland. He completed the 2-year intensive training program with Jay Haley and Cloe Madanes at the Family Therapy Institute of Washington, D.C. 
In 1984 he relocated to Phoenix, Arizona, to become the associate director of the Milton H. Erickson Foundation.  During the past twenty-five years Dr. Moran has focused on providing psychological services for family court and has published on assessing parenting skills for family court.  Jack was co-author of Overcoming the Coparenting Trap: Essential Parenting Skills When a Child Resists a Parent with Dr. Matt Sullivan and Tyler Sullivan.  He has contributed to many academic books including the Oxford University Press publication, Overcoming Parent-Child Contact Problems: Family-Based Interventions for Children's Resistance, Rejection and Alienation.   His second book on Coparenting Nuts and Bolts will be out in 2018.
Marcy Pasternak, PhD
Dr. Marcy Pasternak is a Clinical and Forensic psychologist who practices in Watchung, NJ.  She obtained her doctoral degree in Clinical Psychology at Duke University and is licensed in NJ, NY and VT.  She has an APA Certificate in the Treatment of Alcohol and Other Pscyhoactive Substance Use Disorders. Her practice serves individuals of all ages in both the clinical and forensic arenas, with special interests and areas of expertise in marital/family therapy, divorce therapy, parent coaching, reunification therapy, intensive family interventions for children who resist contact with a parent, and forensic evaluations for custody and parenting time, removal and grandparent visitation , risk assessment, focused evaluations, settlement-based evaluations, and personal injury.  She often serves as a parenting coordinator and is also an accredited divorce mediator.
Dr. Pasternak has trained in collaborative law, and has also trained and led groups at the OCB Family Camp.  Dr. Pasternak has served as a psychological expert in numerous counties in NJ, and as a Clinical Assistant Professor of Psychiatry at Rutgers Medical School.  She is a member of a number or professional organizations, and has given numerous workshops and presentations to the mental health and legal communities.
Larry Swall, JD
Larry V. Swall is a family law attorney in Liberty, Missouri, with Swall Hutchings & Associates LLC. He also serves as Executive Director of M.A.R.C.H., Inc., (Mediation Achieving Results for Children). His private practice is concentrated in areas of family law and domestic relations, including domestic mediation.  In 2009, Mr. Swall was twice honored by the Missouri Bar Association, first as the Roger Krumm Family Law Practitioner of the Year Award; and , second with the distinguished President's Award for extraordinary service to the Bar.
He is a member of the Missouri Bar Family Law Section, serving as Chair, as well as serving on the Family Law Legislative Review Committee and the CLE Committee. He was Planning Chair for the Missouri Bar Annual Family Law Conference for seven years beginning in 1999; and a member of the Missouri Supreme Court Child Support Guideline Review Committee in 2008 and 2009. He is a member of the Kansas City Metropolitan Bar Association, in both the Family Law Section and Juvenile Law Committee, and the Clay County Bar Association.
Mr. Swall is a past President and founding member of the Missouri Chapter of the Association of Family and Conciliation Courts, serving as Chair of the Parenting Coordination Task Force. He is a member of the American Bar Association Family Law Section, and a General Member of Association of Conflict Resolution.
He is a graduate of the University of Kansas School of Law, 1990, and San Diego State University, BA-Philosophy, 1987. Mr. Swall was formerly a Professor with Drury College (Springfield, Missouri) where he taught in areas of law, including family law, and philosophy, and at Maple Woods Community College (Kansas City, Missouri) in the Department of Social Science, Philosophy.
Louise Truax, JD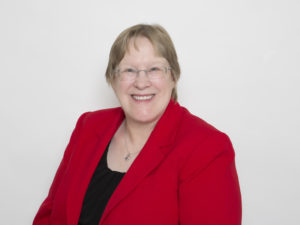 Attorney Truax has practiced family law throughout her career. She began practicing at Berkowitz & Balbirer in Westport, before founding Lax & Truax, LLC in Fairfield, Connecticut in 1998. She is now a founding partner in the firm of Reich & Truax, PLLC in Southport.
Louise is a member of the American Academy of Matrimonial Lawyers (AAML), a national organization with the top family lawyers from across the country. As a member of AAML, she is active on numerous committees regarding child custody issues, served as Treasurer and CLE chair for the national organization in 2014, ciulminating in the receipt of the Fellow of the Year Award.
Attorney Truax frequently lectures both in Connecticut and across the country regarding family law and child custody issues. She is the General Editor and author of three chapters of Connecticut Family Law, a publication of LexisNexis, which is updated annually.
Overcoming Barriers Advisory Council
Claire N. Barnes, MA
Claire N. Barnes, MA is a recognized national and international non-profit & educational consultant who has devoted her career to helping families improve their circumstances in an ever-changing, complex world. She was the Executive Director of Kids' Turn (San Francisco, CA) for thirteen years. During her tenure at Kids' Turn, she was the lead author of The Kids' Turn Way curriculum and the author of The Kids' Turn Way, Online. She facilitated replication of Kids'Turn services in Great Britain. She served on the Board of the Euro-Centric International Comission for Couples and Family Relations (ICCFR) for seven years; she was also on the Board of Governors of the San Francisco Symphony for seven years. She and her husband have currently returned to Northern Nevada where they are enjoying 'inspirement'. She represented the State of Nevada in 1996 when she carried the Olympic Torch up the Las Vegas Strip. Claire now serves on the Board of the Reno Philharmonic and is Fundraising Chair for the Osher Lifelong Learning Institute/University Nevada, Reno. She also teaches Psychology and Sociology at Career College of Northern Nevada.
Find Claire at: http://www.myfavoriteteachersf.com
Robin Deutsch, PhD
Dr. Robin Deutsch, a founding member of Overcoming Barriers, is the Director of the Center of Excellence for Children, Families and the Law at the William James College (www.williamjames.edu/cffc). For over 20 years she was the Director of Forensic Services and Training at the Children and the Law Program in the Department of Psychiatry at Massachusetts General Hospital and from 1990 until 2012 she was on the faculty of Harvard Medical School, most recently as an Associate Clinical Professor of Psychology.  She is Board Certified in Couples and Families (ABPP-CF). Dr. Deutsch practices as a Parenting Coordinator, mediator, reunification specialist, and consultant. She teaches extensively to judges, lawyers, mediators, and mental health groups in the US, Canada, and Europe. Continuing to pursue her interest in interdisciplinary approaches to difficult family situations, she has consulted to the Family courts of Massachusetts, Connecticut and Indiana and has published extensively on issues related to attachment, co-parenting after divorce, high conflict divorce, parent-child contact problems, parenting plans, and Parenting Coordination. She is the co-author of 7 Things Your Teenager Won't Tell You: and How to Talk about Them Anyway (Ballantine, 2005, 2011) and co-editor with Abigail Judge, Ph.D. of the upcoming book Family-Based Interventions for Children's Resistance, Rejection, Alienation (Oxford, 2016). Dr. Deutsch has been involved in leadership roles in multiple organizations and task forces. She was the former President of the Association of Family and Conciliation Courts (AFCC, 2008-2009), of the Massachusetts Chapter of AFCC (2002) and the former Chair of the APA Ethics Committee (2007). She was on the American Psychological Association (APA) task force that developed Guidelines for Parenting Coordinators (2011), the Association of Family and Conciliation Courts (AFCC) Task Force that developed Guidelines for Parenting Coordinators (2006), the AFCC Task force that developed Guidelines for Court Involved Therapists (2010), and most recently the AFCC-NCJFCJ Task force that developed supplemental Guidelines for Evaluators Examining the Effects of Intimate Partner Violence on Families: A Supplement to the Model Standards of Practice for Child Custody Evaluation. She is a 2006 recipient of the American Psychological Association Karl F. Heiser Presidential Award for Advocacy.
For more information visit the website: www.comprehensiveforensicassoc.com
Barbara Jo Fidler, PhD
Barbara Jo Fidler, Ph.D., C.Psych., Acc.FM. is a clinical-developmental psychologist who has specialized in separation and divorce services for 30 years. She is a co-founder of Family Solutions and maintains an independent practice including family mediation, arbitration, individual and couples therapy, consultation and parenting coordination. She provides expert testimony and consultation to other professionals and agencies. Dr. Fidler is co-author of four books: Responding to Emotion Harm of Children in High Conflict Separations (2013), Children Who Resist Post-Separation Parental Contact: A Differential Approach For Legal & Mental Health Professionals (2013), Child Custody Assessments (2008), and Challenging Issues in Child Custody Disputes (2008). She is co-editor of the special issue of the Family Court Review (2010) on alienation. She has published articles on parenting coordination, parent-child contact problems, custody evaluations, parenting plans and interventions with high conflict families. She is a frequent presenter in North America and provides training to judges, lawyers and mental health professionals. Dr. Fidler served on the Association of Family and Conciliation Courts (AFCC) task force charged with developing guidelines for Parenting Coordination. She is currently serving on a task force of the College of Psychologists of Ontario related to child custody and access related work. Dr. Fidler is past-president of AFCC Ontario.
Matthew Sullivan, PhD
Matthew Sullivan, Ph.D, and OCB Founder, has been in private practice in Palo Alto for 20 years, specializing in Forensic Family psychology. He is a pioneer in the field of Parenting Coordination, which he helped develop in Santa Clara County more than 20 years ago, and has led the development of Parenting Coordination across the U.S. He is one of the most experienced Parenting Coordinators (called Special Master in California) in the country. Matt has written articles, presented and done trainings at numerous national and international venues on topics such as high-conflict divorce, Parenting Coordination, child alienation and mental health consultation in family law cases. He has served on the Association of Family and Conciliation Courts (AFCC) Task Force on Parenting Coordination and the American Psychological and American Bar Association mulit-year working group on legal psychological interventions with children and families. Currently he is serving on the Association of Family and Conciliation Court's Board of Directors for both the international parent organization and California Chapter. Dr. Sullivan won the 2012 Joseph Drown award from the California Association of Family and Conciliation Courts for "Outstanding services to children".
Peggie Ward, PhD
Peggie Ward, PhD is a clinical-forensic psychologist who has specialized in the areas of child sexual abuse, alcohol abuse, and parent alienation for 30 years. Her work is primarily with very high conflict families pre and post separation and divorce where communication between parents has broken down and the children are struggling. She is co-founder of the Co-Parenting Assessment Center, with branches in Natick MA and Bradenton, FL.
Her independent practice focuses on mediation, parenting coordination and reunification therapy, where a child resists contact with a parent. She applies her work in child development research and parental communication and conflict to her mediation and parenting coordination practice. Dr. Ward has held appointments at Tufts Medical School and Harvard Medical School. Prior to establishing the Co-Parenting Assessment Center she was a Senior Clinician in the Children and the Law Program at Massachusetts General Hospital where she supervised post-doctoral fellows, taught in the training program and evaluated a variety of cases dealing with trauma from sexual and physical abuse. Dr. Ward's primary practice is now located in Bradenton, Florida, where she is a Certified Supreme Court Family Mediator and a Certified Parenting Coordinator.   Dr. Ward was appointed to several interdisciplinary committees in the state of Massachusetts, prior to her move to Florida including the Committee to write the Guardian ad Litem Standards, the Committee to write the Parenting Plan Guidelines and the Committee to create the Model Parenting Plan Guidelines.
She also served on the Interdisciplinary Settle Conference committee, which paired an attorney and a psychologist to volunteer in the Courts to attempt to resolve high conflict cases prior to trial. She is an active member of AFCC in MA and in FL and has served on the AFCC MA Board of Directors for 8 years as well as Chaired the AFCC MA Conference committee for many years. She has published articles in the NH Bar Journal and in Family Court Review on the topic of parental alienation. She is a frequent presenter at AFCC International Conferences as well as an invited presenter at Judicial Conferences in MA. Dr. Ward is a founding member of Overcoming Barriers.
Jane Williams
Jane is a financial professional in California.  As Chair and co-founder, Jane Williams advances the business development goals and advises on the strategic direction of Sand Hill Global Advisors. Jane participates in industry panels and organizations dealing with topics of best business practices; she is a member of the Fidelity Investment Advisors' Council, and is Vice Chair of the Board of Governors of the Investment Adviser Association (IAA) and a Chair of the Government Affairs Committee.
With over 40 years of experience in the investment field, Jane is recognized as an expert for the work she has done with individuals – particularly women – and couples in financial transition. Serving the family court as a qualified expert in several San Francisco Bay Area counties, she testifies on topics ranging from prudent investment strategies, rate of return, and related financial topics.
 Jane has been active in a variety of non-profit efforts during her career. Currently, Jane serves on the Advisory Board for Ravenswood Family Health Center in East Palo Alto, and is a member of the Palo Alto Medical Foundation Philanthropy Advisors Council.
Jane holds a BS in Economics from Boston University where she was a member of the Economics Honor Society.
Read more at Sand Hill Global Advisors website: http://www.sandhillglobaladvisors.com/content/our-team
Hon. Charlotte Woolard (ret.)
Hon. Charlotte Walter Woolard is a California based mediator, arbitrator and private judge with 22 years of judicial experience in multiple civil and family law departments. She held several positions in court leadership as Supervising Judge of the Unified Family Court and Presiding Judge of the Appellate Division. Prior to her appointment on the bench, Judge Woolard was a civil litigator at a major national law firm. The cumulative experience from her diverse judicial and civil litigation background has made Judge Woolard one of the most successful judges in resolving disputes across many areas of law.
More on Judge Woolard here: http://www.adrservices.org/neutrals/charlotte-woolard.php
Board Information (Private)