Overcoming Barriers, Inc. 
The Steve Frankel Group, LLC
announce a new online course!
Overcoming Barriers is co-sponsor along with the Steve Frankel Group, LLC of this 6-hour online
training for mental health professionals,
Overcoming Parent-Child Contact Problems
The Expert Panel includes members of the
OCB Board and Advisory Council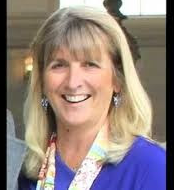 Hon. Marjorie Slabach (ret.), Matthew Sullivan, Ph.D & Sherrol Cassedy,
Training topics include:
Old problems, New concepts – the evolution of our thinking about parent-child contact problems. Social science literature.
How do these cases present to attorneys, judges and mental health professionals?  How lawyers and judges can help.
A video demonstration of a Child interview
The challenges of hearing the Child's voice in these cases
Interdisciplinary team approach
Court-involved therapy – a specialized practice in high conflict shared custody.
A video demonstration of a Parenting Coordinator speaking with a child therapist
Continuum of intensity of legal and psychological interventions
Lessons learned

The Steve Frankel Group,LLC (SFG) is approved as a CE provider by the
American Psychological Association to sponsor continuing education for Psychologists.
SFG maintains responsibility for this program and its content.
Meets the qualifications for 6.0 hours of continuing education credit for psychologists and licensees of the California Board of Behavioral Sciences.  Reciprocity for Master Degree clinicians may vary by state.  Please check with your state licensing agency or board.
This course is approved by the California Judicial Council for approval of training pursuant to California Rules of Court, Rules 5.210(g)(2) and 5.225(o). for 6.0 hours of CE credit for initial or continuing education requirements.