This fall join members of the Legal Communities of Kansas City and St. Louis for a presentation entitled,
"What to Do when a Child Resists or Rejects a Parent."
We are sold out for the Friday, October 18th in St. Charles, MO event. See attached Flyer for more information.
6.6 MO CLEs and 1.2 Ethics CLEs
6 hours MO Social Work CEs
There is still room! for the Olathe, Kansas event!!
REGISTER HERE for the Monday, October 21st Olathe, Kansas event.   See attached Flyer for more informtation about the event and Continuing Ed credits.
For more information email OCB at [email protected]  
Hon. Marjorie Slabach (ret), Leslie Drozd, Ph.D and Jennifer Joseph, JD of the Overcoming Barriers Expert team will present a 6 hour multi-disciplinary seminar.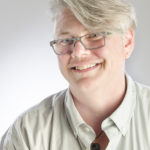 In the first segment of the day the three panel members will focus the presentation on early interventions in high conflict shared parenting cases including: the difference between intractably conflicted coparents and the average conflicted coparents; the characteristics to assist with early identification of entrenched cases; the role of the attorney as first responder, the systemic barriers to early and appropriate intervention, and the types of interventions that do and don't work for the high conflict coparent.
In the afternoon segment the panel members will present an evolving fact pattern focusing on the estranged child as examples of early signs of intractability, early interventions, selecting the right personnel, appropriate attorney action, and model court orders for interventions including step-up orders.
• The Role of the Attorney:
How cases present in attorney's office; Red flags; Education for the client; Essential skills for parent; Attorney
Do's and Don'ts
• The Mental Health Approach
Understanding the Resist/Refuse Dynamic; Factors contributing to and sustaining Parent-Child Contact
Problems; A Definition of terms; Escalation of the situation; Characteristics of rejection/refusal; Consequences for the child
• The Role of the Judge and Courts
The adversarial dispute; Judicial barriers; The nature of cases as they present in court; Conflict reduction
strategies; Conventional wisdom doesn't work; The voice of the child; Crucial role of time; Best practices
• Accountability
Does a contempt action work in family court; Creative sanctions; Cost & financial consequences
• The Team
A team approach to resolution/solution; Customized confidentiality; Model court orders; Establishing goals;
When to stop trying to enforce
In Kansas City, Trina Nudson, JD and LBSW and Naomi Cautadella,LMSW of the Layne Project will also present an "Update on Kansas Alternative Dispute Resolution Rules" and information on "Services Available to Assistant in High Conflict Cases in the Johnson County Area."
To pay by Paypal with a credit card (no need for a Paypal account) click here.
To pay by check please make it payable to:

Overcoming Barriers and mail to:
Overcoming Barriers
c/o Carole Blane
54 Riverside Drive
Suite GRA
New York, NY  10024